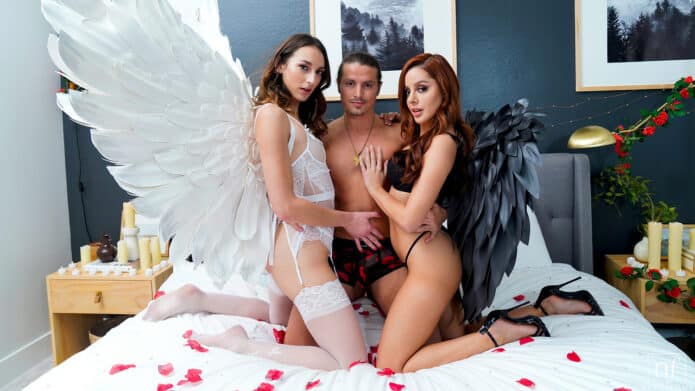 [NubileFilms] Andi Rose, Vanna Bardot (My Two Valentines: S41:E6)
There's nothing more sensual than two girls at once, especially when those two girls get into the seasonal mood with their lingerie. Andi Rose and Vanna Bardot are super into the Valentine's vibe as they join Jay Romero in bed for a hot threesome.
The girls get their party started by making out for Jay's benefit and their own enjoyment. Sexy kisses turn to heavy petting and a bit of grinding as Jay watches and grows harder and hornier. By the time the girls come to bed to tug Jay's hardon out of his briefs, he's raring to go. Vanna and Andi are quick to take advantage, bringing him from one mouth to the other as they share him in a dual blow job.